Value Creation Accelerators

™
Thinktiv accelerates product, brand, and GTM strategy through high-impact design & positioning programs, increasing the velocity of value capture.


Customer-centric experiences and brands built to capture value.
Product Strategy
We build off BVA insights to define a robust and customer-validated product roadmap with pinpointed use cases, designs concepts, and opportunities to incorporate AI.
3 - 12 months
Product Design
We enhance existing products and architect net-new ones with seamless experiences that focus on driving revenue growth & retention.
3 - 12 months
Brand & Go-To-Market
We execute brand positioning, identity design, website builds, and develop a variety of sales collateral to fortify your place in the market.
1 - 3 months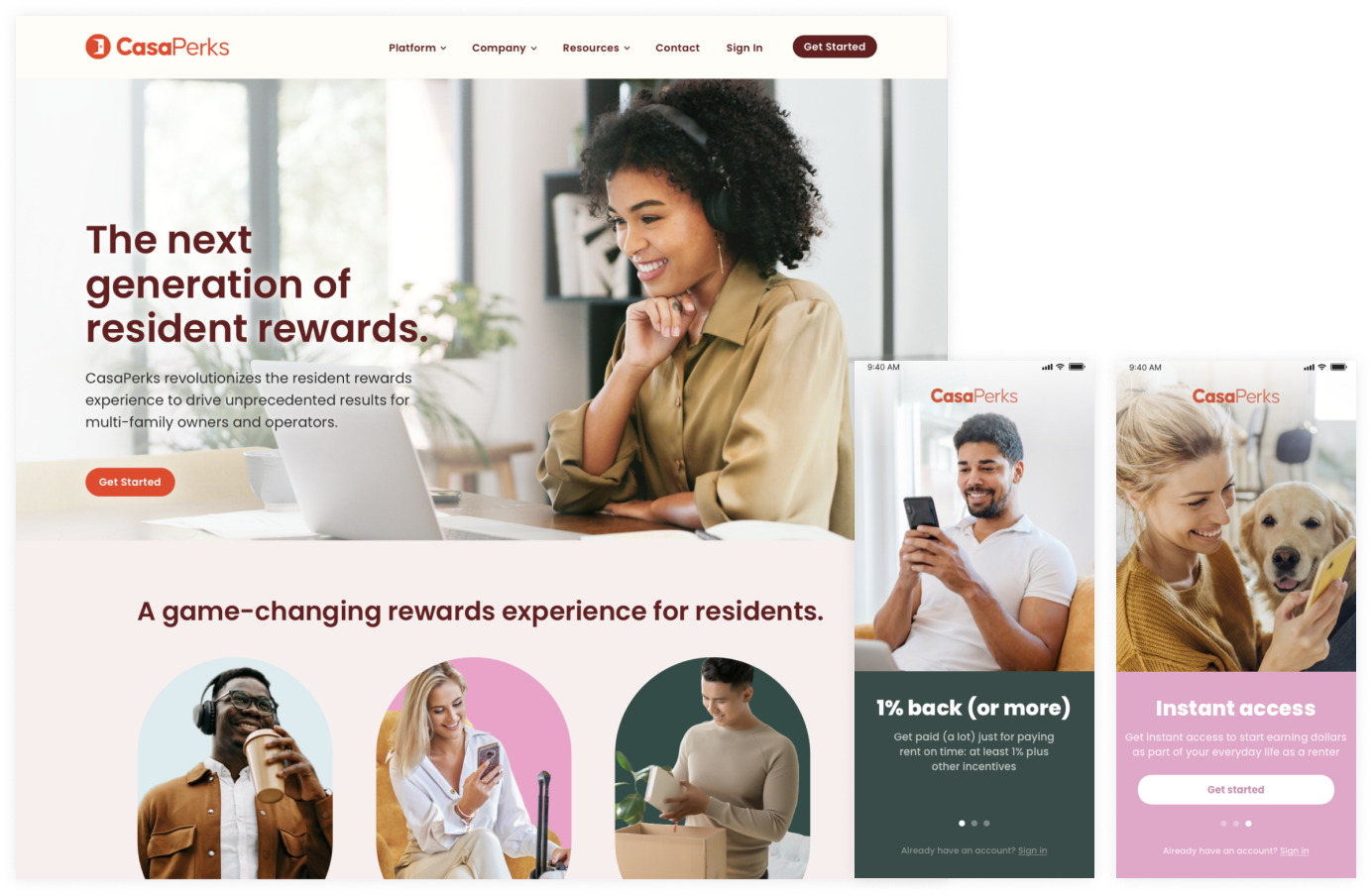 Thinktiv is a fundamental partner that spans go-to-market, product, and brand. They understand how to combine deep market and user research to create compelling customer experiences that accelerate market traction.
Kevin Bradt |CEO, CasaPerks
Product Accelerators
Product-driven value creation.
Whether you need to transform your existing product or launch a new one.
Product
Opportunities
Leverage empirical research to best understand customer needs, market dynamics, and the most powerful opportunities for your product to generate value.
Vision
Casting
Rapidly visualize your product's ideal state by combining iterative concept creation with lightweight market research and user validation.
Product
Strategy
Build a winning product by leveraging market research, user testing, AI opportunity analysis, and journey mapping to produce actionable high-fidelity designs.
UX Design
Enablement
Accelerate the launch of your new product experience using iterative cycles of UX prototyping, usability testing, design system build-out, and development coordination.
BRAND & GO-TO-MARKET ACCELERATORS
Brands that amplify differentiation.
Our Brand Accelerator transforms your visual identity system
to gain credibility and momentum to expand and accelerate sales.
Competitive
Assessment
We structure brand assessments, using qualitative research methods, to understand a client's background and competitive context.
Evidence-based brands enable clients to cement themselves as leaders in their category.
Brand Strategy
 & Differentiation
Using our findings from the competitive assessment, we establish a clear position for differentiation that elevates a client's brand to fully embody its positioning and messaging.
Brand System
Creation
A brand's look and feel signals a company's priorities and create an emotional response for users. We aim to have each element of the brand embody the brand goals - This builds brand equity, loyalty, and distinction.
Go-to-Market
Delivery
We create assets for a multitude of brand touchpoints, including the website, socials, communications, sales sheets, investor decks, and internal presentations. Along with asset delivery, we provide brand guidelines so our clients can scale with confidence.
Outcomes
Check out our Accelerators case studies.

Quickly bring your strategy to market with our Accelerators.
Our elite GTM and Product Accelerators teams works closely with the BVA team, allowing them to start work during the BVA engagement.
Contact Us.
Let's talk about the right value creation strategy for your business or portfolio company.